Specialists highlighted R&D actions regarding superior supplies, particularly these related to Quantum Computing and Machine Studying, in the course of the fifth INAE-NAEK Workshop on "Superior Supplies for Sustainable Growth was held on Aug 25-26, 2022 in Kolkata in hybrid mode.
The workshop, which offered a platform for future collaboration between researchers from India and Korea, served as an essential venue for vigorous exchanges and collaborations and mentioned institution of science and know-how coverage pointers by inspecting main points and technological improvement within the ICT and supplies industries.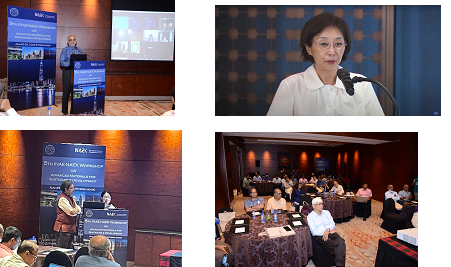 Indian Nationwide Academy of Engineering (INAE), the one engineering Academy of the nation, represents India on the Worldwide Council of Academies of Engineering and Technological Sciences (CAETS). CAETS is a global non-governmental group of engineering and technological sciences academies.
Prof Sanghamitra Bandyopadhyay, Director, Indian Statistical Institute, Kolkata, and Prof Debatosh Guha, FNAE & Professor, Institute of Radio Physics and Electronics, College of Calcutta, delivered the Introductory Remarks.
Prof Indranil Manna, President, INAE, highlighted that India is pursuing the trail of improvement by which engineering and know-how play an important position.
Prof Jung-Hee Music, Vice-President, NAEK, burdened on the potential of convergence between materials science and ICT.
A complete of 16 consultants representing Korea and India within the area of Supplies for Quantum Computing and Machine Studying for Growth of Superior Supplies periods delivered technical Displays.
Two technical periods had been held on the theme "Supplies for Quantum Computing" and two on "Machine Studying for improvement of Superior Supplies".
The periods on the primary theme had been chaired by Prof Samit Kumar Ray, Professor, Division of Physics, IIT Kharagpur, India, and Dr. Seung-Cheol Lee, Director of Indo-Korea Science & Know-how Middle, KIST, South Korea, and the session on the second theme had been chaired by Prof Sanghamitra Bandyopadhyay, Director, Indian Statistical Institute, Kolkata, India, and Prof Tae-yeon Seong, Professor, Korea College. 
The workshop was attended bodily by 50 individuals and on-line by numerous individuals.